ARCHITECT
specialized in
DESIGN and URBAN STRATEGIES
Deborah Navarra is founder of urbanita - www.urban-ita.com - an itinerary interdisciplinary studio of urban thinkers focused on urban regeneration and social innovation within a special attention to the Mediterranean context.
Architect by training, she is an urban and social design strategist - BSc, MArch, (Sapienza University of Rome); MSc (DPU, The Bartlett, University Collage London) - specialized in urban development with a particular interest on the city of Rome and Mediterranean cities.
After national and international experiences in Rome, Barcelona, Dublin and New York in architecture and interior design, she started to work on urban development in cities as Seoul, Bronx (NY) , Beirut, Phnom Pen, London and Palermo promoting participatory/collaborative processes into urban design.
CONTINUING EDUCATION | CERTIFICATES
MSc Building and Urban Design in Development
Development Planning Unit _ The Bartlett _ University College London
M. Architecture and Urban Design _ cum laude
Sapienza University of Rome _ School of Architecture _ Rome
B. Architecture, Interior and Exhibition Design
Sapienza University of Rome _ School of Architecture _ Rome
Erasmus Project _ ETSAV Barcelona
UPC _ Universitat Politecnica Catalunya
The Well-Tempered House _ Green Building Design Certification
The Cooper Union _ New York
Maps and the Geospatial Revolution _ GIS
The Pennsylvania State University _ MOOC _ Coursera
www.urban-ita.com
Project - ACHR, CAN, CAN-CAM, CDF _ PhnomPenh, Cambodia
in collaboration with ACHR_Asian CoalitionHousingRights; CAN_CommunityArchitectNetwork; CommunityDevelopmentFund; UCL
Project - Local Democracy Agency Zavidovici NGO _ Brescia, Italy
Unione Italiana Sport per Tutti (UISP) Headquarters
Space4Architecture _ Manhattan, New York
Architect _ Executive Architecture, Design, Retail _ Render, 2D, 3D
Arch. Federica Rocco's firm _ Rome, Italy
Assistant, Collaborator _ Architecture and Interior design, Makeover _ Render, 2D
City as a Service Intensive School [scholarship "Women Entrepreneurs"] _ Erice, Sicily
UN-Habitat _ World Urban Campaign's Palermo Urban Thinkers Campus _ PUSH.
dpu SummerLab 2014: Patchwork City _ Beirut, Lebanon
The Bartlett _ Development Planning Unit _ University College London
ARCOSS _ Architecture And Contemporary Social Services _ Rome
DiAP "Sapienza" University of Rome and Regione Lazio
Redesigning Seosomun Memorial Park _ Seoul, South Korea [scholarship]
School of Architecture "Sapienza" University of Rome, Rome Italy
Junggu Office, Seoul | School of Architecture, Myongji University, Seoul, South Korea
Coming Soon! Explorations in Urban Renewal from the Physical to the Virtual_ NYC, US
Current and future development of West Farms, Bronx by Stephanie Rothenberg
Parson, The New School_ Sheila C. Johnson Design Center's _ New York
Progettazione Architettonica del Villaggio Olimpico _ Rome , Italy [scholarship]
School of Architecture "Sapienza" University of Rome, Rome Italy
School of Architecture, Myongji University, Seoul, Republic of Korea
SOrT office, School of Architecture_ Sapienza University of Rome _ Rome, Italy
Academic Tutor _ Tutoring students
Project "Un Ponte tra scuola e Università" _ Sapienza University of Rome _ Commissione Orientamento Tutorato e Placement di Ateneo_ Rome, Italy
"Mentor" student, tutor for Freshmen, Sapienza presentation to High school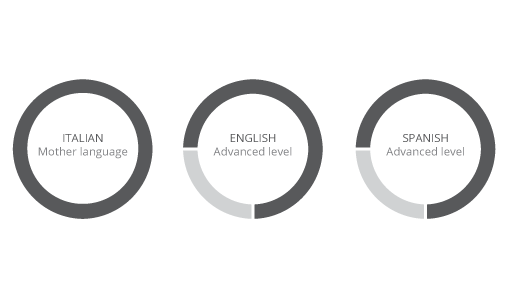 UNFOLD THE UNKNOWN
Exploring Mapping as Social Enriching project for [in]formal urbanism: the case of Rome
from
ur|ban|ity
to
urban|ity
StartUP KHLONG
a new Start for an Urban Public KHLONG
PuzzleCollection
SOCIAL URBANISM
Comuna 8, Medellin
INNOVAZIONE: SOSTANTIVO FEMMINILE 2015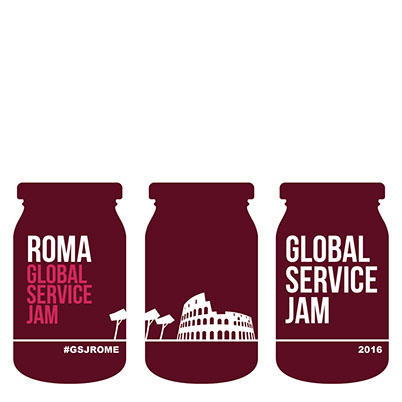 ROMA GLOBAL SERVICE JAM 2016
Torno Subito
Work Experience [autoimprenditorialità]
DEBORAH NAVARRA ARCHITECT
urban and social design strategist
deborahnavarra@me.com
skype: deborahnav